The shelter has many great supporters who help give deserving dogs care and shelter until they have found a forever home. Every donation means the world to us, and the dogs too. THANK YOU!
It is Kathy's Pies Time!
Order today and support the shelter.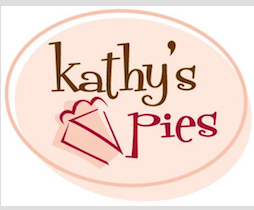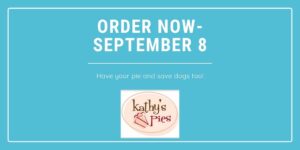 FAQs about our pie fundraiser:
How big are the pies?
All pre-baked fundraising pies are 9" in diameter.
Can Kathy's Pies be frozen and re-heated?
Yes, thawing/reheating instructions are printed on the box.
When must my order form be submitted?
Completed order forms must be at the shelter before noon on Sunday, September 8.
Where can pies be picked up?
Pies will be distributed at the north end of Kathy's Pies (616 5th Ave SE)…
NOT the front entrance. Helpful signage will be posted.
When must pies be picked up?
Between 3:30-6pm on Tuesday, October 1 at Kathy's Pies
Can buyers pick up their own pies on Tuesday October 1?
Yes, please mark P=Pick up (instead of D=Delivery) on the order sheet for those buyers.
Can buyers order pies now and pay later?
No, all must prepay with cash or personal check (because we must prepay Kathy's Pies).
What if I need another brochure or order form?
Download them from https://dogsforever.org/.
If you fill multiple order forms, mark the upper right-hand corner (e.g. 1 of 3, 2 of 3, 3 of 3).
How will I remember which pies were ordered?
Make a copy of your completed order form and bring it with you on Tuesday, October 1.
What happens to pies that aren't picked up at Kathy's Pies by 6pm on Tues October 1?
Unless prior arrangements have been made,
unclaimed pies will be considered non-monetary donations.
What if a supporter wishes to include a donation with their payment?
Please keep donations separate from payments (and include a note with your packet)
We are not taxed on donations. Donors who itemize may deduct their monetary donations,
(but NOT the purchase price of their pies) as a charitable contribution.
Should I call Kathy's Pies directly if I have additional questions?
No, please contact Lisa (2carrara@mchsi.com, 319.362.8466)
or Jessica (jessicaxx10@gmail.com, 319.721.0784)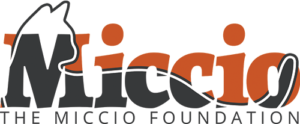 Dogs Forever of Iowa was awarded a grant from the Miccio Foundation which supports projects that address the well-being of animals in Iowa, with primary focus on companion animals.  
The Miccio Foundation Board of Directors selected Dogs Forever's "See Spot Run" project because it was deemed to have "an immediate, direct and measurable effect on improving animal welfare".
The grant funds enabled Dogs Forever to add two new side-runs to their outdoor exercise area at 809 Rockford Road SW.  The original exercise enclosure, installed in 2015, was also funded by the Miccio Foundation. 
The side-run enclosures have improved the shelter dogs' quality of life by providing additional spaces for safe off-leash (but still supervised) exercise.  Equally as important, shelter volunteers now spend less time individually shuffling dogs to/from their kennels and more time socializing, evaluating, and enjoying them.
Because shelter dogs' adoptability is very much linked to their ability to walk well on leash, they continue to be walked 3 times daily.  However, the distance and duration of their walks has been reduced.  This reduction is especially appreciated by volunteers when weather conditions become less than ideal.