The shelter has many great supporters who help give deserving dogs care and shelter until they have found a forever home. Every donation means the world to us, and the dogs too. THANK YOU!

Join us in giving a big shout out to Friends of the Shelter, Inc (FOTSI) for recently granting us $1000! We've wanted to buy two new indoor kennels for quite some time; but with most of our customary fundraisers cancelled due to COVID19, that purchase had to be put on the back-burner. However, thanks to FOTSI, we can now proceed to make our shelter an even nicer refuge for our homeless dogs! Additionally, remaining funds will be used for derecho-damage repair. Thanks so much FOTSI ❣️🐾
---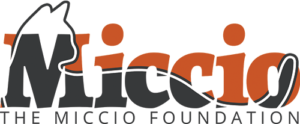 Dogs Forever of Iowa was awarded a grant from the Miccio Foundation which supports projects that address the well-being of animals in Iowa, with primary focus on companion animals.  
The Miccio Foundation Board of Directors selected Dogs Forever's "See Spot Run" project because it was deemed to have "an immediate, direct and measurable effect on improving animal welfare".
The grant funds enabled Dogs Forever to add two new side-runs to their outdoor exercise area at 809 Rockford Road SW.  The original exercise enclosure, installed in 2015, was also funded by the Miccio Foundation. 
The side-run enclosures have improved the shelter dogs' quality of life by providing additional spaces for safe off-leash (but still supervised) exercise.  Equally as important, shelter volunteers now spend less time individually shuffling dogs to/from their kennels and more time socializing, evaluating, and enjoying them.
Because shelter dogs' adoptability is very much linked to their ability to walk well on leash, they continue to be walked 3 times daily.  However, the distance and duration of their walks has been reduced.  This reduction is especially appreciated by volunteers when weather conditions become less than ideal.